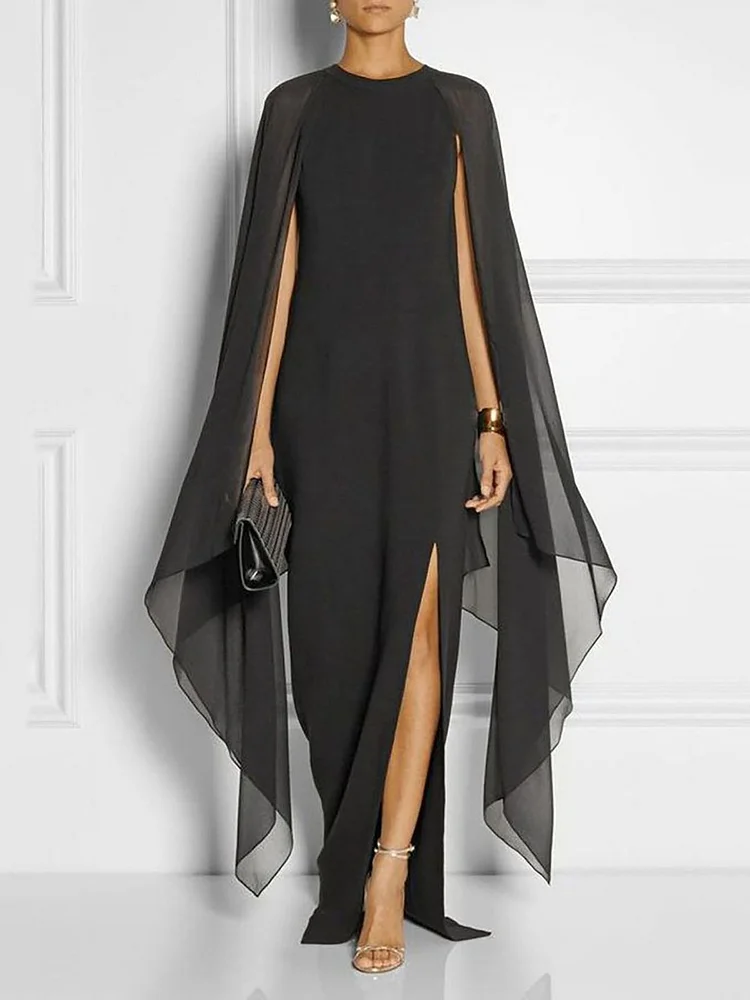 This is a simple dress with a neat neckline and a simple long T pullover. The design features a stylish round neckline and raglan sleeves, with a premium and elegant color scheme, and it reaches knee length. It will not only bring you a comfortable wearing experience, but also bring you a sense of age reduction and vitality.
Style: casual, daytime
Pattern: Printing
Occasion: Everyday
- Hand/ Machine wash in a washing bag under cold gently cycle? (Learn more)
Tips: Due to the large difference between monitors, the color of the picture may be slightly different, please refer to the actual color.
| | | | | |
| --- | --- | --- | --- | --- |
| Size | Length | Chest | Waist | Hip |
| / | cm | inch | cm | inch | cm | inch | cm | inch |
| S | 150cm | 59.1 in | 93cm | 36.6 in | 70cm | 27.6 in | 91cm | 35.8 in |
| M | 152cm | 59.8 in | 97cm | 38.2 in | 74cm | 29.1 in | 96cm | 37.8 in |
| L | 154cm | 60.6 in | 101cm | 39.8 in | 78cm | 30.7 in | 101cm | 39.8 in |
| XL | 156cm | 61.4 in | 105cm | 41.3 in | 82cm | 32.3 in | 106cm | 41.7 in |
| XXL | 158cm | 62.2 in | 109cm | 42.9 in | 86cm | 33.9 in | 111cm | 43.7 in |
| 3XL | 160cm | 63.0 in | 113cm | 44.5 in | 90cm | 35.4 in | 116cm | 45.7 in |
| 4XL | 162cm | 63.8 in | 117cm | 46.1 in | 94cm | 37.0 in | 121cm | 47.6 in |
| 5XL | 164cm | 64.6 in | 121cm | 47.6 in | 98cm | 38.6 in | 126cm | 49.6 in |