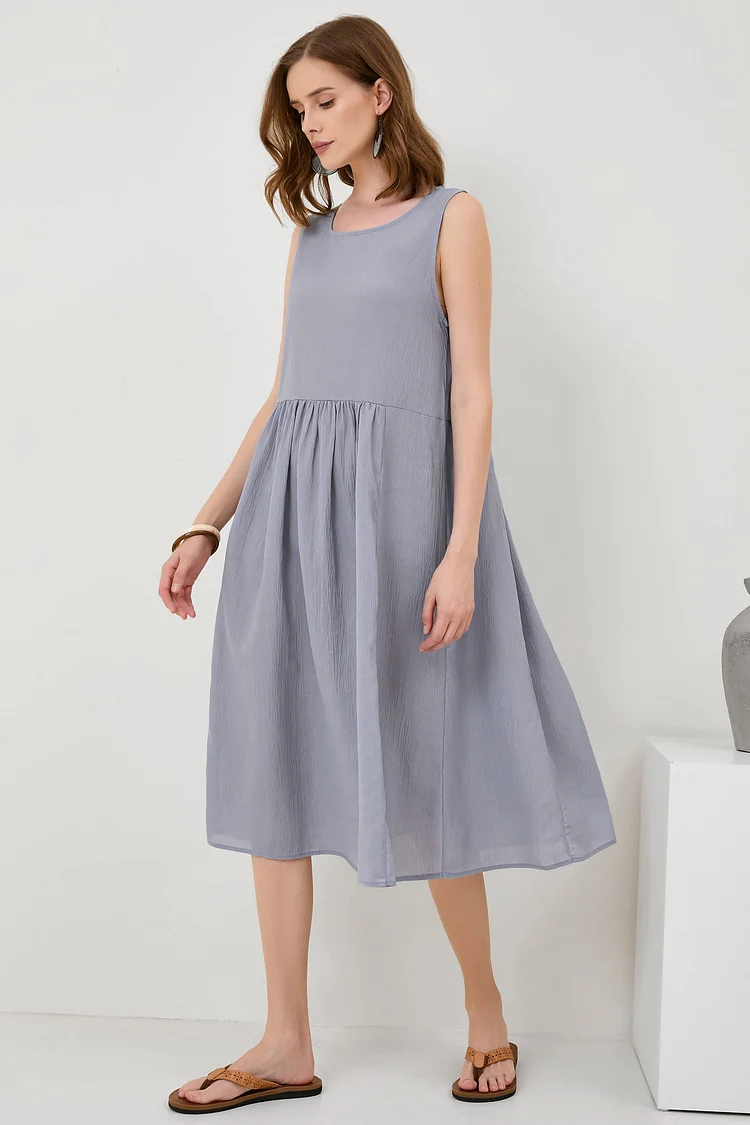 Neat neckline in a premium, elegant colorway and knee length. Not only can it bring you a comfortable wearing experience, but it can also bring you a feeling of age reduction and vitality.
- front button close
- Crew neck
- easy contouring
- Sleeveless
- Hand/ Machine wash in a washing bag under cold gently cycle? (Learn more)
Tips: Due to the large difference between monitors, the color of the picture may be slightly different, please refer to the actual color.
Tag
Size
Length
Chest
Waist
Hem
cm | inch
cm | inch
cm | inch
cm | inch
S
110cm |

43.2''

96cm |

37.7''

100cm |

39.3''

104cm |

40.9''

M
110cm |

43.2''

100cm |

39.3''

104cm |

40.9''

108cm |

42.4''

L
112cm |

44.0''

104cm |

40.9''

108cm |

42.4''

112cm |

44.0''

XL
112cm |

44.0''

112cm |

44.0''

116cm |

45.6''

120cm |

47.2''

XXL
114cm |

44.8''

120cm |

47.2''

124cm |

48.7''

128cm |

50.3''

3XL
114cm |

44.8''

128cm |

50.3''

132cm |

51.9''

136cm |

53.4''

4XL
116cm |

45.6''

136cm |

53.4''

140cm |

55.0''

144cm |

56.6''

5XL
116cm |

45.6''

144cm |

56.6''

148cm |

58.2''

152cm |

59.7''