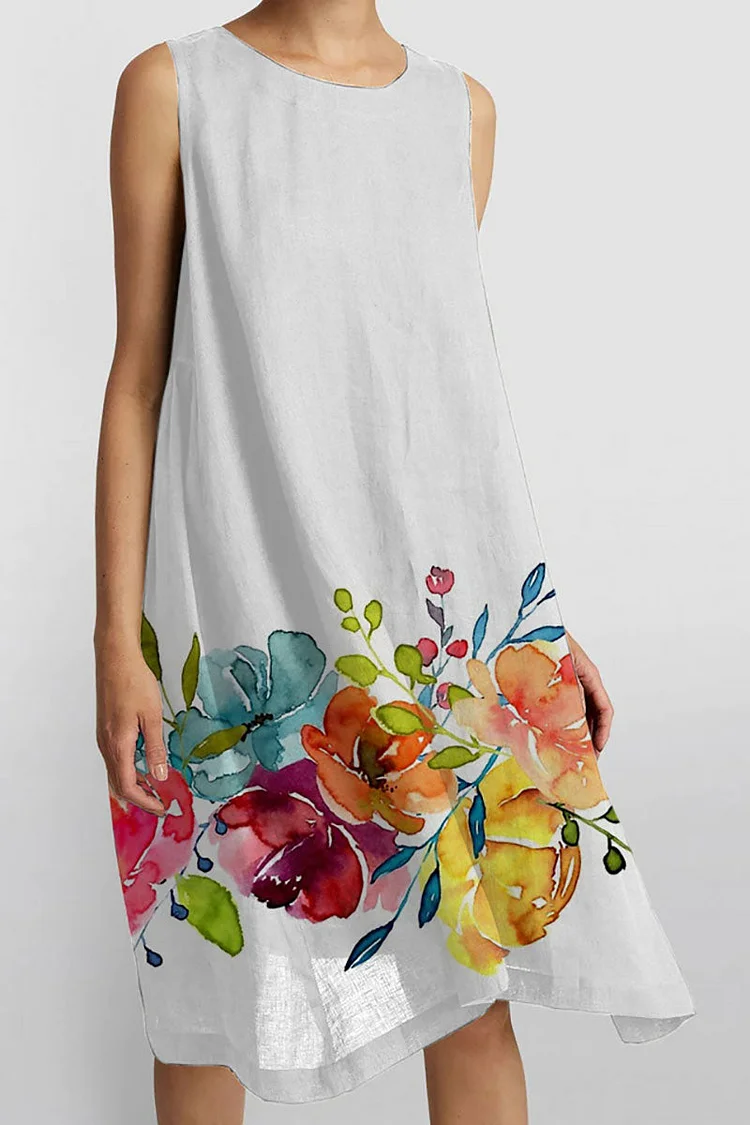 The product is on PRE-ORDER.

With wide, artfully stitched silhouettes, the brand ditches unnecessary detail and lets select fabrics take center stage.
The dress is Features a sleeveless design, round neck, multi-color printed.
- Hand/ Machine wash in a washing bag under cold gently cycle
Tips: Due to the large difference between monitors, the color of the picture may be slightly different, please refer to the actual color.
Tag
Size

Chest

Hem

Back Length

cm | inch

cm | inch

cm | inch

S

92cm |36.2''

176cm |69.2''

101.5cm |39.9''

M

96cm |37.7''

180cm |70.7''

102.5cm |40.3''

L

101cm |39.7''

185cm |72.7''

103.5cm |40.7''

XL

107cm |42.1''

191cm |75.1''

104.5cm |41.1''

2XL

115cm |45.2''

199cm |78.2''

105.5cm |41.5''

3XL

123cm |48.3''

207cm |81.4''

106.5cm |41.9''

4XL

131cm |51.5''

215cm |84.5''

107.5cm |42.2''

5XL

141cm |55.4''

225cm |88.4''

108.5cm |42.6''