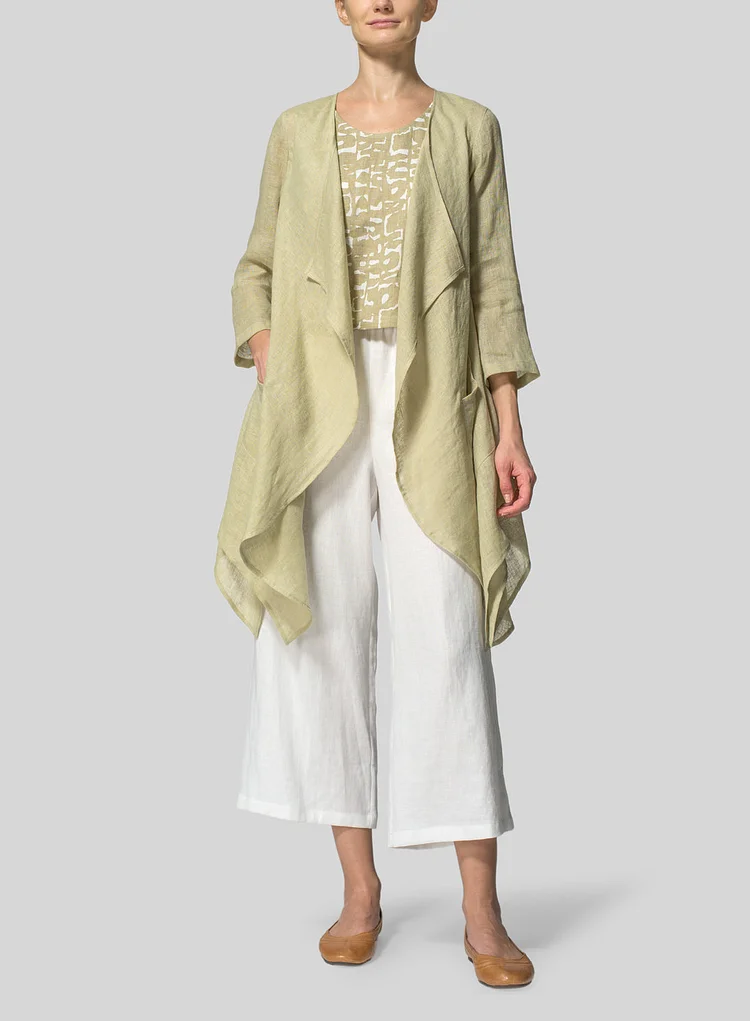 A beautifully Waterfall Cardigan Irregular Jacket.Knitted in our textured linen and cotton.With a neat collar,features a simple A-line design.Three-quarters sleeves, finished at the hem and cuffs with pretty thread-work details.Advanced and elegant color scheme in color.Open front,waterfall finish and patch pockets.Wearing it will not only give you a comfortable and relaxed wearing experience, but also enhance your leisurely temperament.
- Mix of cotton and linen
- patch pockets
- Hip Length Front Short Back Hem
- Relaxed silhouette
- Three-quarters sleeves
- Hand/ Machine wash in a washing bag under cold gently cycle? (Learn more)
Tips: Due to the large difference between monitors, the color of the picture may be slightly different, please refer to the actual color.