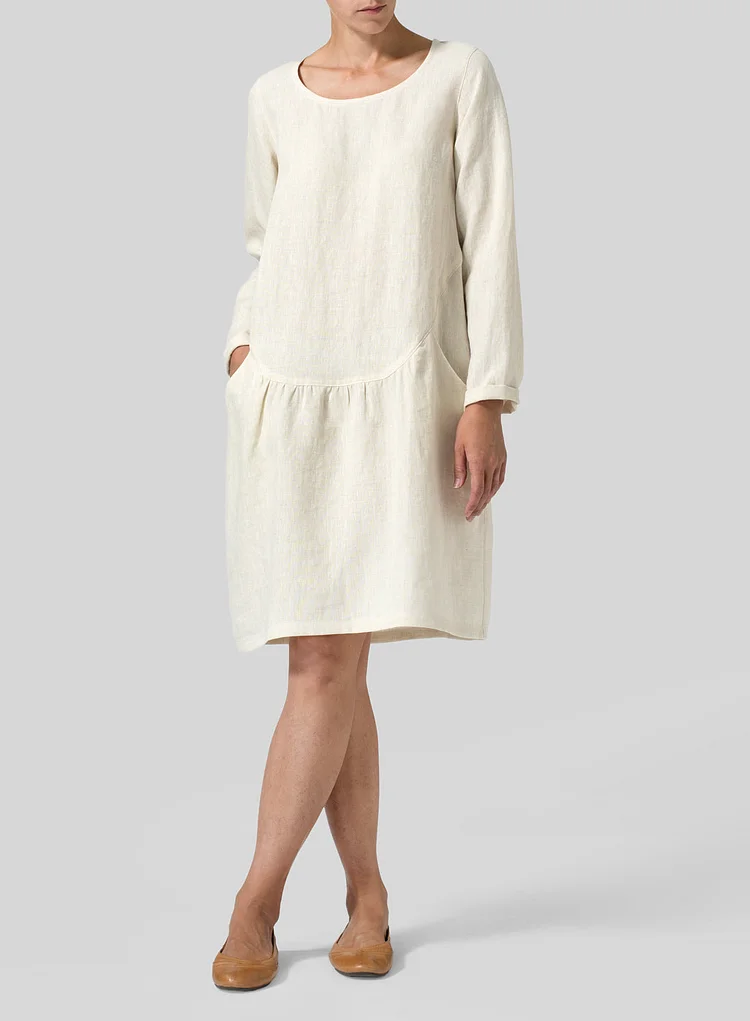 This is a beautifully Pleated Waist Dress made from high quality, eco-friendly natural cotton and linen fabric.With a neat collar,features a simple A-line design.Featuring the popular crew neck and pullover style with straight hem, it comes in a premium and elegant colorway and is knee-length.Wearing her will not only bring you a comfortable wearing experience, but also enhance your elegant femininity.
- Mix of cotton and linen
- Two front pockets at the waist
-?Crew neck
- Relaxed silhouette
- half sleeve
- Hand/ Machine wash in a washing bag under cold gently cycle? (Learn more)
Tips: Due to the large difference between monitors, the color of the picture may be slightly different, please refer to the actual color.