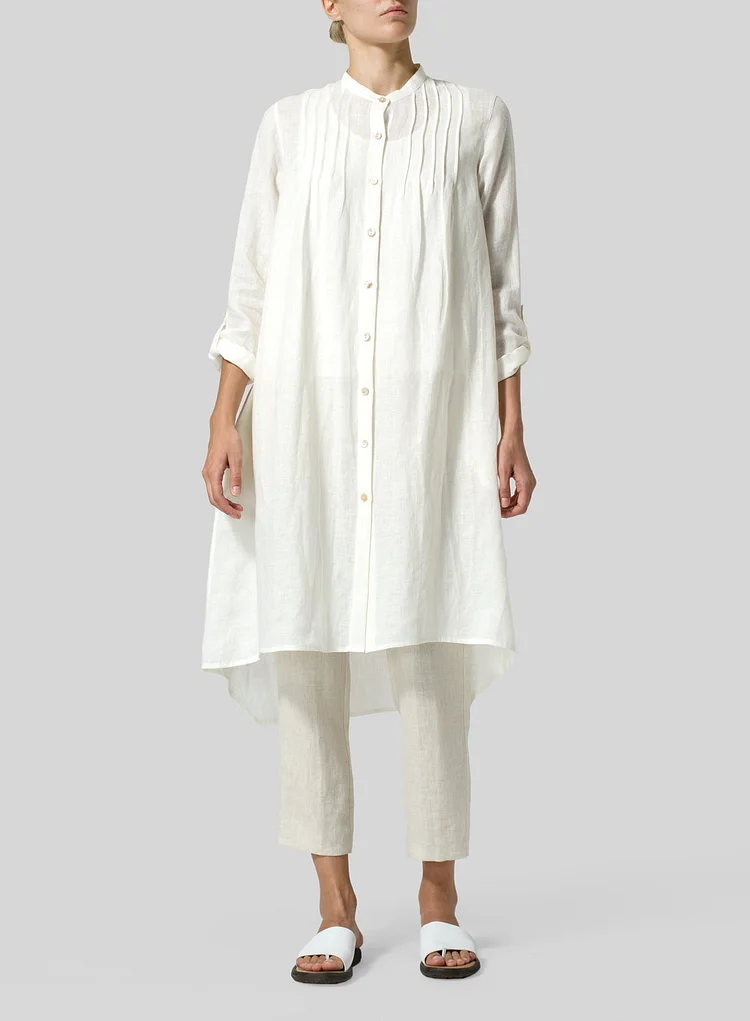 A beautifully Heart Collar Jacket.Knitted in our textured linen and cotton.With a neat collar,features a simple A-line design.Heart Collar and three quarter sleeves,front button closure.Advanced and elegant color scheme in color.Ruched detailing at front and back. Loose fit, short front long back hem hits the knee.Wearing it will not only give you a comfortable and relaxed wearing experience, but also enhance your elegance.

- Mix of cotton and linen
-?front button closure
- Heart Collar
-?Relaxed silhouette
-?Three-quarters sleeves
- Hand/ Machine wash in a washing bag under cold gently cycle? (Learn more)
Tips: Due to the large difference between monitors, the color of the picture may be slightly different, please refer to the actual color.